Our management system is a unique system suitable for our operations based on sharing of information and simplifying business operations.
The latest information is shared on the management of more than 20,000 different parts, operations based on approximately 60 or more models of production and shipment management In addition, it is possible to make an accurate production system to respond to sudden increases in production planning.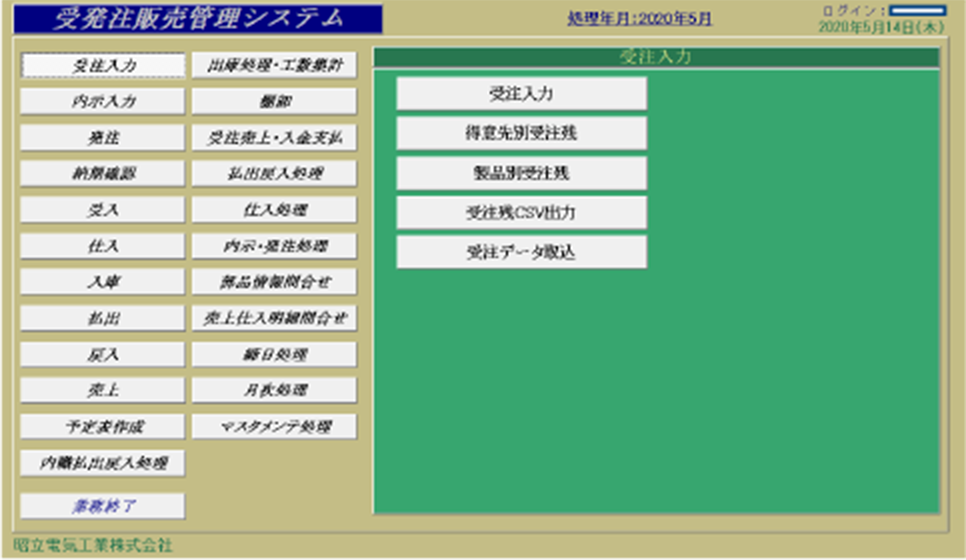 Order Sales Management System
To reduce staff work and prevent ordering mistakes
Information about all parts used in the PCB. registered
We have integrated management of parts, such as purchase inventory ,delivery date management and payment processing within the system The system can calculate the quantity of unofficial notifications and stock of the customer, and automatically order required products.
It also helps decrease the workload of staff, and prevent order mistakes.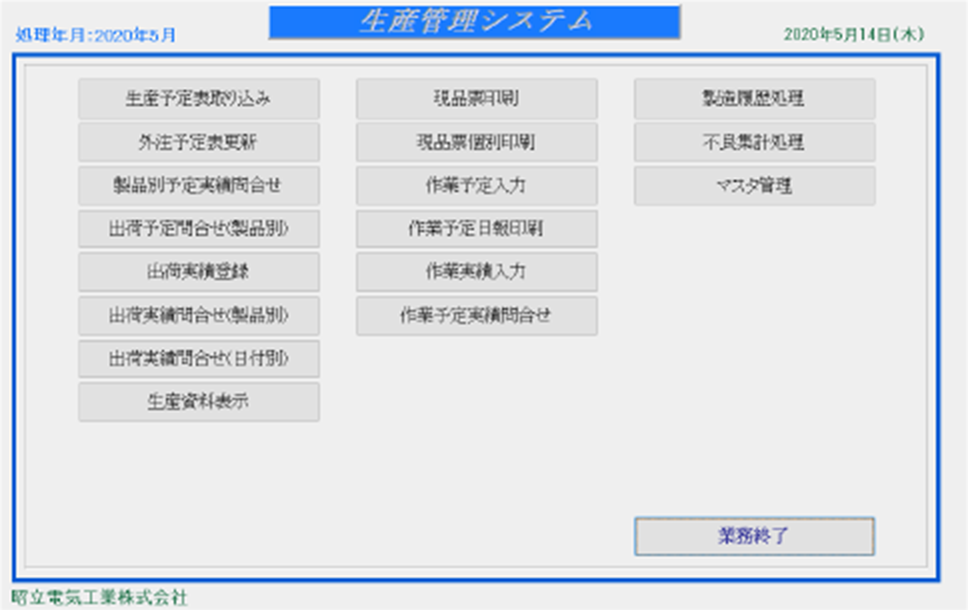 Production Management System
Collectively manage information from production schedule to shipment
Integrated management of information from the production plan to the shipping information such as production plan management, production drawings ,production materials, production unit totals , and issue of identification tags The system is available from each site on the internal network.
It helps in sharing information.
We will meet your needs! Please feel free to contact us.